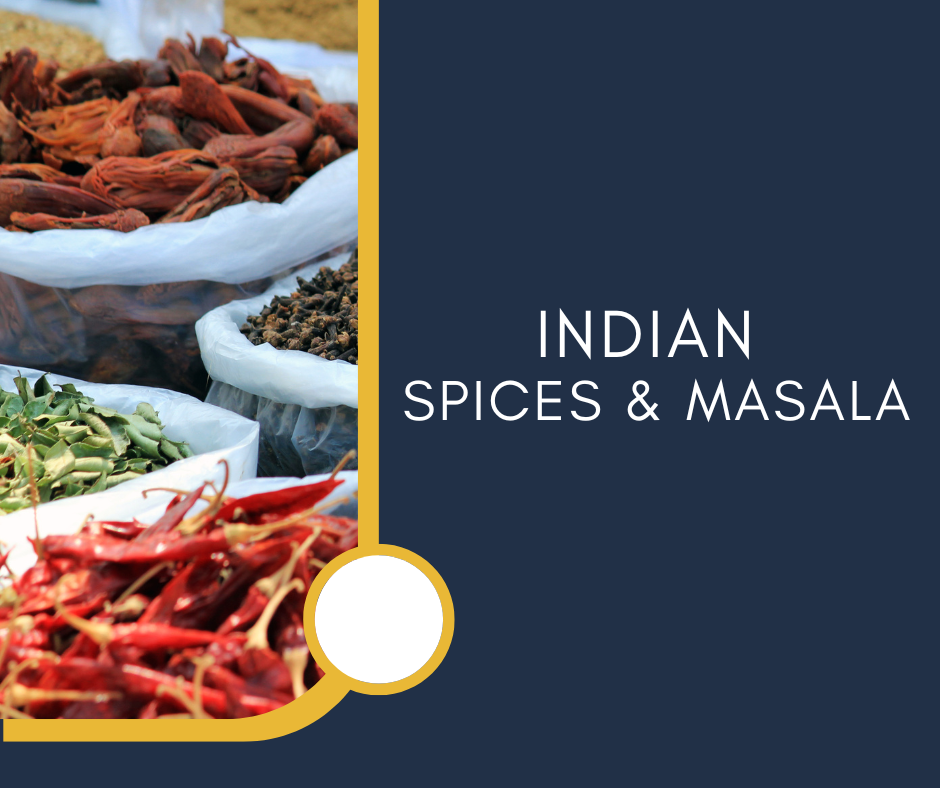 Indian spices or Indian masala are known for their distinct characteristics that set them apart from spices of other origins.
Here are a few reasons why Indian spices are unique:
Variety: India is a land of diverse climates, which allows for a wide variety of indigenous spices to grow. From the pungent and fiery flavors of red chillies to the warm and aromatic notes of cinnamon, cardamom, and cloves, Indian spices offer a vast range of tastes and aromas.

Traditional cultivation and processing methods: Indian spices are often cultivated and processed using traditional methods that have been passed down through generations. These methods involve careful selection, drying, roasting, and grinding techniques that help to preserve the aroma, taste, and medicinal properties of the spices.

Ayurvedic influence: Ayurveda, the ancient Indian system of medicine, places great importance on the use of spices for their healing properties. Indian spices are often selected and used in specific combinations to promote good health and balance in both body and mind.

Culinary heritage: Indian cuisine is renowned for its rich and complex flavors, and spices play a crucial role in achieving this. The skillful use of spices in Indian cooking helps to create layers of flavor and enhances the overall taste experience of the dishes.

Cultural significance: Spices have a deep cultural significance in India and are used not only for their culinary purposes but also in religious rituals and traditional practices. This cultural connection adds a special dimension to the way Indian spices are valued and used.
Overall, Indian spices stand out for their diversity, traditional cultivation and processing methods, Ayurvedic influence, culinary heritage, and cultural significance, making them a truly unique and essential part of Indian cuisine.