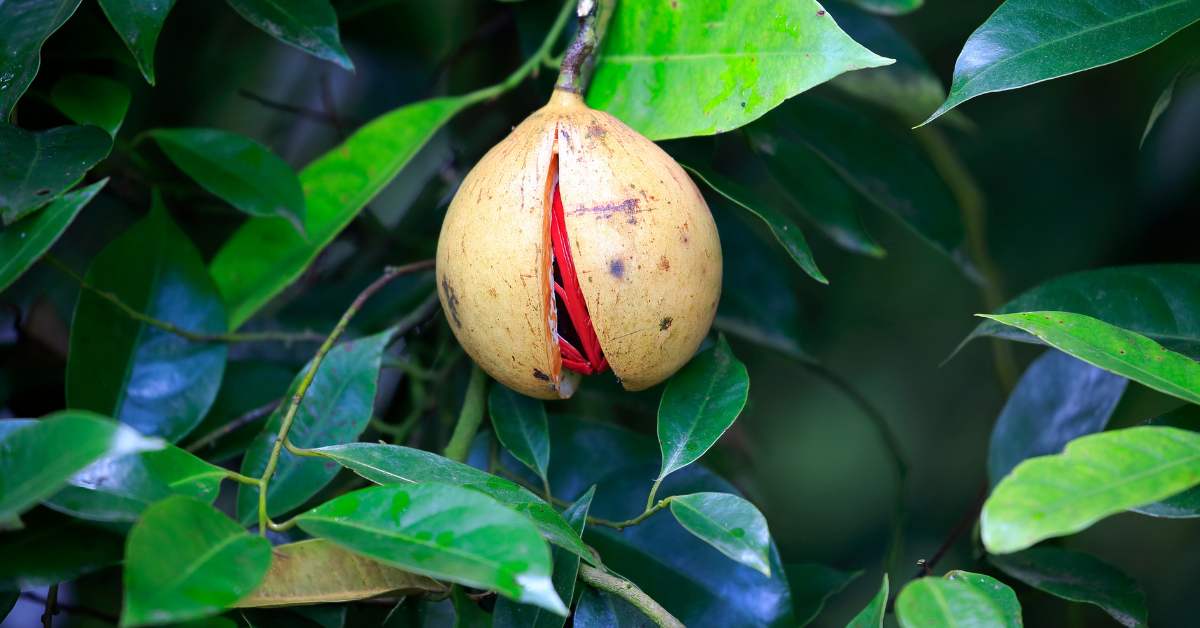 Nutmeg and Mace both are a part of the nutmeg tree Myristica Fragrant. Seed found inside ripe fruit of the tree is the main source for two popular spices Nutmeg and Mace. The nutmeg seed is the inner portion of fruit covered with a hard seed coat called the shell, while mace is the red, lace-like substance that covers the outer portion of the nutmeg shell.
Fully matured fruits once ripened, will fall or either be plucked from the tree. The thick layered skin of the fruit is removed. Fresh mace is taken apart from the shell of nutmeg and will dry it separately as mace just needs a few hours to get dried under the full heat of the sun, whereas nutmeg in the shell is dried gradually under the sun until the nutmeg seed shrinks away from its hard seed coat. The spice is ready when the kernels rattle in their shells when shaken.

After the drying process is completed, the hard seed coat will be removed with the help of hitting it with any hard substance or any machinery. Seeds are collected and hence called nutmeg in the whole condition.

Nutmeg is sorted and graded wrt its Size, Shape & Colour. Wrinkled and immature seeds are sorted out from the good grades. The dried mace is graded and sorted manually by handpicking process.
Having long experience in the Nutmeg Industry, Trupery sources Nutmeg & Mace from the central region of Kerala.
We source from the ground ie farm level and deliver it to you at your doorstep without losing its freshness and aroma.
SHOP
Premium collection of Nutmeg & Mace from Trupery