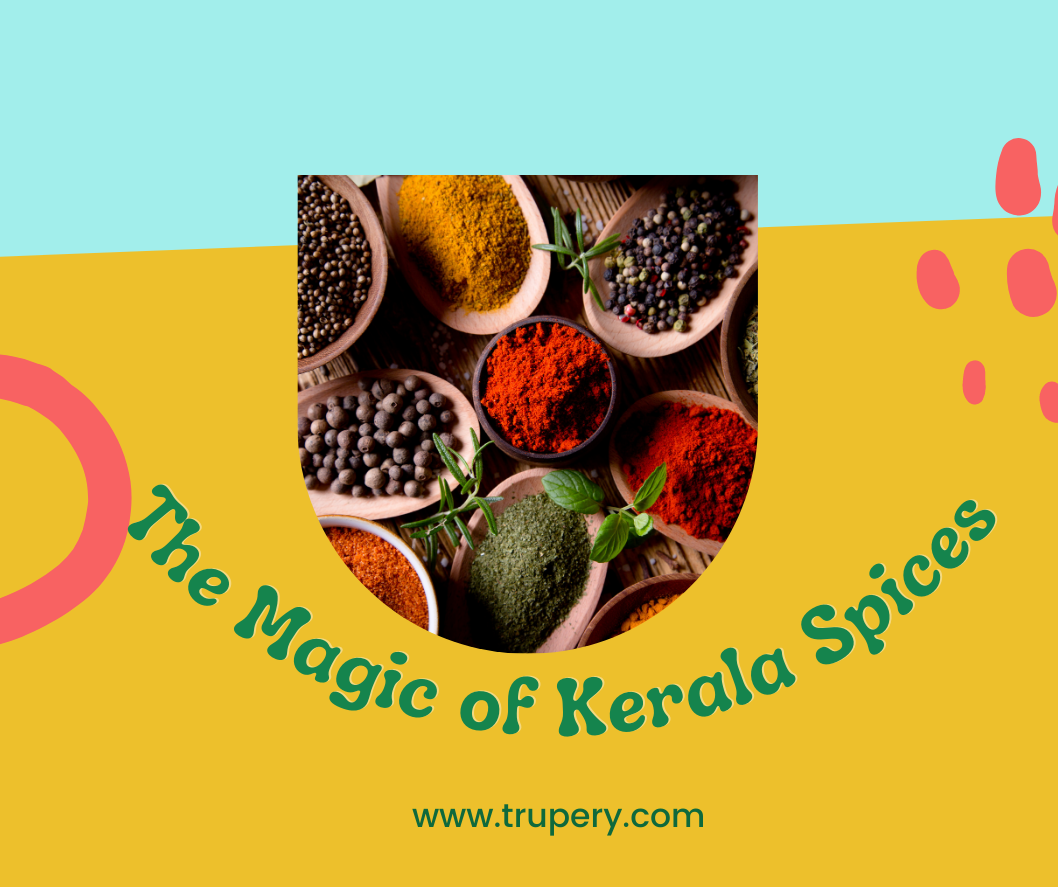 The Magic of Kerala Spices: A Journey Through the Aromas and Flavors of India's Spice Capital
If you're a food lover, then it's time to add Kerala Spices to your must-try list! Known for its unique blend of tantalizing flavours and aromas, this south Indian state has become famous worldwide for its rich culinary heritage. From the fragrant cardamom and cinnamon to the fiery red chilli powder and black pepper, Kerala is home to some of the most exceptional spices in the world. In this blog post, we'll explore why every food lover should try Kerala spices at least once in their lifetime and discover how these little flavour bombs can transform any dish into an unforgettable gastronomic experience! So buckle up your taste buds folks because we're about to take you on a spicy journey through God's own country!
Introduction to Kerala Spices
When it comes to spices, Kerala is a paradise for food lovers. The state is famous for its wide variety of spices, which are used to add flavour and aroma to dishes. Kerala spices are used in both vegetarian and non-vegetarian dishes, and they are known for their ability to enhance the taste of food.
Some of the most popular Kerala spices include cardamom, cloves, black pepper, ginger, cinnamon, and turmeric. These spices are used in a variety of dishes, ranging from curries to desserts. They are also used in Ayurvedic medicines and cosmetics.
Kerala spices are available in both whole and ground forms. Whole spices can be stored for longer periods, while ground spices lose their flavour quickly. When using whole spices, it is important to grind them fresh before use. This will help to preserve their flavour and aroma.
Kerala spices are an essential part of the state's cuisine and culture. They are used to add flavour and aroma to dishes, and they play a vital role in the Ayurvedic tradition. If you love spicy food, then you must try Kerala's unique spice blends!
Types of Kerala Spices
When it comes to spices, Kerala has a lot to offer. From aromatic and flavorful powders to zesty whole spices, there is something for everyone in this spice-rich state. Here are some of the most popular Kerala spices that are a must-try for food lovers:
Cardamom: This versatile spice is used in both sweet and savoury dishes in Kerala. It has a strong, pungent flavour that adds a touch of sweetness to food.
Cloves: Cloves are another popular spice in Kerala cuisine. They have a warm, spicy flavour that goes well with meats and vegetables.
Cinnamon: Cinnamon is widely used in Kerala cooking, especially in sweet dishes. It has a sweet and woody flavour that adds depth and richness to food.
Black Pepper: Black pepper is one of the most important spices in Kerala cuisine. It has a strong, pungent flavour that adds heat and spiciness to food.
Nutmeg: Nutmeg is another versatile spice that is used in both sweet and savoury dishes in Kerala cuisine. It has a warm, sweet flavour with hints of bitterness that add depth and complexity to food.
Benefits of Kerala Spices
When it comes to Indian food, there is no doubt that Kerala cuisine is one of the most popular and beloved. And a big part of what makes Kerala food so special is the spices. Here are just a few of the benefits of trying Kerala spices:
They add flavour and depth to dishes.
They can help to boost your metabolism and aid in digestion.
They have anti-inflammatory and antioxidant properties.
They can help to ease cold and flu symptoms.
They may even help to improve your cognitive function!
How to Use Kerala Spices in Recipes
Kerala spices are a must-try for food lovers because they add an incredible depth of flavour to any dish. Here are some tips on how to use Kerala spices in your recipes:
-When cooking meat or vegetables, try seasoning them with a blend of Kerala spices such as chilli powder, turmeric, cumin, and coriander. This will give your dish an authentic Kerala flavour.
-Add a teaspoon of Kerala spice blend to soups or stews for an extra kick of flavour.
-To make a simple Kerala curry, sauté chopped onions and garlic in oil until golden brown. Then add your favourite Kerala spice blend and cook for 1-2 minutes more. Add cooked chicken or beef and any other desired ingredients (potatoes, tomatoes, etc.), and simmer until everything is heated through. Serve over steamed rice.
Popular Dishes That Use Kerala Spices
When it comes to Indian cuisine, few regions can rival Kerala in terms of the sheer variety and richness of its dishes. Whether it's the mouth-watering seafood cooked in coconut milk or the flavorful beef and chicken dishes, there's no doubt that Kerala knows how to make food that is both delicious and nutritious.
And what makes Kerala cuisine so special? The answer lies in the spices.
The use of spices is an essential part of Kerala cooking, and it's something that sets the region's cuisine apart from other Indian cuisines. The most commonly used spices in Kerala include cardamom, cloves, cinnamon, nutmeg, pepper, and turmeric. These spices not only add flavour to the dishes but also have several health benefits.
For instance, cardamom is known to aid digestion and relieve stomach discomfort. Cloves are a rich source of antioxidants and have anti-inflammatory properties. Cinnamon has been shown to help regulate blood sugar levels. And turmeric is a powerful anti-inflammatory agent that has been used for centuries in Ayurvedic medicine.
So if you're looking for a culinary adventure that will tantalize your taste buds and leave you feeling healthy and satisfied, be sure to give Kerala cuisine a try. You won't be disappointed!
Ideas for Creating Your Spice Blends
When it comes to spices, Kerala has a lot to offer. The state is home to a variety of spices that can be used to create unique blends. Here are some ideas for creating your spice blends:
Combine different types of peppercorns to create a blend with a unique flavour profile.
Add some heat to your blend by including chilli peppers or other pungent spices.
Create a sweet and savoury blend by combining cinnamon, cardamom, and cloves.
For an earthy flavour, try blending cumin, coriander, and fennel seeds.
Use green herbs like mint or parsley to add a fresh flavour to your blend.
Conclusion
Kerala spices offer a unique flavour experience that is sure to make any dish stand out. Whether you are looking for the perfect blend of herbs and spices to enhance your favourite dishes or just want to try something new, Kerala spices should be on your list. With its complex yet subtle flavours, these Indian spices will add depth and complexity to any meal and leave you wanting more! So why not give them a try today?